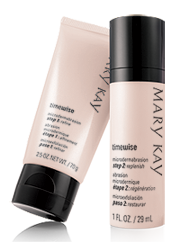 Do you wanna get rid of blackheads? I know the answer and I have the right answer for you. Mary Kay. I just recently joined the circle of Beauty Consultants. I'm very new to it but enjoying it already. I've also been a user of its products now for more than a week and so far I am liking the result. In fact I also ordered for my personal use. I have already sold Php9k worth of Mary Kay products and contacted more of my friends for a demonstration.
I just hope I'd be able to at least reach if not beat the gross sales of my recruiter. Oh by the way, Mom helps me a lot convincing my prospects and because of that I think I might have to give what we have dealt with, a free cleansing bar for her. Worth it though!
So, if you know someone who is already a user of Mary Kay or someone you know who could be interested of direct selling or buying for personal use, let me know.