So what is this all about? Pasko Sa Agosto is a Contest Caravan open to Philippine residents, Bloggers or Non-bloggers hosted by Ruby aka Pinay Mommy Online. One good thing about this is "all prizes are shouldered by the contest hosts", therefore no single purchase is required, not even a blog post. Mandatory tasks to get qualified are as easy as counting 1-2-3  by simply liking an FB page and follow on Google Friend Connect. Optional tasks to gain additional entries depend on the host.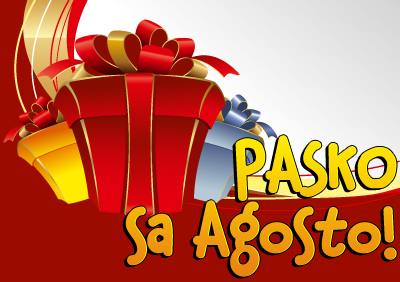 Obviously, the main reasonwhy I am blogging about it is because I belong to that group and would like to grab this chance of inviting you to join my humble giveaway contest and the rest of the ladies who have really taken time and effort to come up to a wonderful giveaway contest.
Full list of the generous contest hosts can be found here.