I got tagged first by Peachy. Thanks sis!
Rules:
Copy the entire list and add your name either below or on top of the list.
If you are the last one who added their name on the list, place an asterisk beside your name and delete the asterisk beside the name of the person who tagged you.
Look for the asterisk. If the asterisk is the bottom of the list, add your name at the top and vice versa.
Then tag at least 5 friends (But you can tag as many as you like) and visit their blog to let them know you tagged them.
Abie – Journey to Life
Abie – MyPlanetPurple
Bela
Kaptyurd by Howell
Aggie
Apols
Apple
Thea
Jacqui
Jane
Jody
Joy
Kelly
Mich
Peachy
Vien
I am tagging everyone in my blogroll.
***
Then, I got awarded by Arlene.
I'm passing this award to Mommy Noemi and Mommy Dine for getting featured and interviewed in today's morning show She Ka.
***
Lastly, Mommy Ruby openly shared her received awards to several people, that included me, to grab the awards that we still don't have. How cool is that?
So I am grabbing: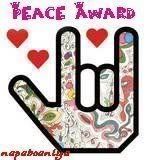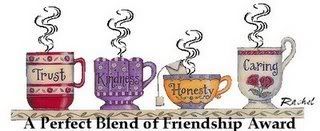 I am passing these awards to everyone in my blogroll too!