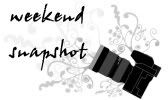 Disaster!! Yup, that was inside our house!
Oooops! Don't worry, there was nothing serious happened. Those were my stuff! Sell, some of my stuff. My cargoes came today after lunch. There were three boxes, three jumbo boxes…
I received a text message saying they were from Umax Forwarding Company. And they were asking for some landmarks near our place. I replied back thinking they were still in Manila. But I got a reply back saying they're on their way! Wow! Delivery on a Sunday? Hmmmm… I was actually expecting them to arrive on the 23rd and they came like a week earlier. At first I was hesitant to send it through Forex coz I've been hearing a lot of bad feedback from others. well, anyway, not for me… So far the only thing that was damaged was the framed coins shown above. Well, it really happens… And the way I packed them , basta-basta lang hehehe!
I'm expecting one more box, haaaay! Sana dumating na, all my clothes are there.